China's Overseas Coal Pledge: What Next for Cambodia's Energy Development?
In September 2020, Chinese President Xi Jinping announced in a speech to the UN General Assembly that China aimed to hit peak carbon emissions by 2030 and achieve carbon neutrality before 2060 (Xi 2020). The statement focused on China's domestic emissions, but in the months that followed, there was much speculation about what it would mean for China's involvement in overseas coal power plants. Just short of one year later—again, in a speech to the General Assembly—President Xi addressed this speculation, stating that China would no longer build new coal-fired power plants abroad (Xi 2021). This section of the speech is worth quoting in full:
After years of campaigning by local and international civil society groups to bring an end to the construction of new coal plants, this statement was welcomed, but a number of questions remain. What does 'build' mean? Which projects will be regarded as 'new'? When will this come into effect?
Continue reading this article on The People's Map of Global China.
Featured image: Stung Hav coal power plants​. PC: ​Dmitry Makeev​ (CC).
Download PDF
---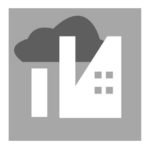 Editors