Lest We Forget: The Missing Chinese Activists of 2019
With the year 2019 coming to an end, we bring to you the faces and stories of some of those labour and feminist activists currently under detention without trial in China. A considerably longer comprehensive list, including dozens who remain detained or unaccounted for, can be found on this website. These are just some of the many individuals that the Chinese authorities consider to be so dangerous that they have arbitrarily locked them up, cut them off from their relatives and family, and in some cases subjected them to public smearing and forced confessions. Some of them were inspired by the interactions they had with workers and peasants while in college; others learned to protect their own and fellow workers' rights through their own lived experience as migrant workers; others again were enraged by witnessing sexual harassment gone unpunished. Their paths all led them to a commitment to protecting people's rights and dignity. Their arbitrary arrest highlights how the Chinese authorities have lost any sense of proportion in dealing with basic legal and livelihood demands arising from their own people. Calls for collective bargaining, compensation for workers affected by black lung disease, better labour conditions for sanitation workers, the right to establish representative unions, and protection from sexual harassment and assult are NOT revolutionary acts. In fact, in a political system purportedly governed by the 'vanguard of the working class', it is even more of a disgrace that they are treated as criminals. Theirs are simple demands for social justice that should find space anywhere, especially in a country with global aspirations such as China. As the year and decade come to a close, we hope that they and their commitment to a more just and decent society will not be forgotten.
The Editors
Yue Xin
A recent graduate of Peking University, Yue Xin was both a leading voice in China's #MeToo movement and an advocate for worker rights. In 2018, she and some fellow students brought to light the alleged rape of a Peking University student by a professor at that institution—the woman committed suicide in 1998—and called for a police investigation. The case provoked a public outcry, leading to the suspension of the accused academic. Later in the same year, Yue Xin was a leader of the student group who travelled to Guangdong to support the protest of Jasic workers. She penned an open letter to Xi Jinping, expressing support for the workers. She was detained on 24 August 2018, when police raided an apartment complex in Shenzhen where she and a few other dozen of students stayed. In January 2019, Xin and other arrested students appeared in confession videos screened privately to student activists at Peking University.
Read more:
Sheng Mengyu
After graduating from Sun Yat-sen University, Shen Mengyu took up a factory job and was democratically elected as a worker representative. After being fired in retaliation for her activism, in the summer of 2018 she learned about the labour struggle at Jasic and took the lead in calling on fellow students to go to Pingshan to support the workers, forming the Jasic Workers Support Group. Because of these activities, on 11 August 2018 she was abducted and disappeared. She has been under detention ever since and no further information on her whereabouts has emerged, except a video-taped confession privately screened to student-activists at Peking University in early 2019.
Read more: 
Zhang Zhiru
Before moving to Shenzhen in the early 2000s, Zhang Zhiru was a construction and factory worker in Hunan. In 2007, he founded the Shenzhen Chunfeng Labour Dispute Service Centre, and was its director for more than a decade. In 2011, Zhang ran as an independent candidate in his local People's Congress election in Shenzhen, leading to police harassment against him and his supporters. Over the last decade, Zhang and his staff supported migrant workers in a number of high-profile labour strikes, training workers on how to choose their representatives to bargain collectively with their employers. These activities led to frequent conflicts with the local authorities, which repeatedly forced his Centre to relocate. While attempting to support workers during the massive Yue Yuen factory strike in 2014, Zhang and a number of his staff members were briefly detained. On 20 January 2019, Zhang was taken into custody along with four other labour NGO activists from other organisations (Wu Guijun, Jian Hui, Song Jiahui, and He Yuancheng). He was charged with 'gathering a crowd to disrupt social order' and to this day remains in detention without trial. 
Read more: 
Wu Guijun
Wu Guijun was himself a migrant worker at a foreign-invested factory in Shenzhen, and began his labour rights activism after suffering an injury at work. He emerged as a vocal labour activist when he organised workers of his factory to strike to demand layoff compensation after the company decided to relocate production in 2013. In retaliation, in May 2013 he was charged with 'gathering a crowd to disrupt traffic order' and spent more than one year in detention before getting released without charge for lack of evidence. After his release, Wu continued his advocacy work and supported workers in Shenzhen in their struggles to win social insurance and other labour rights. On 20 January 2019, he was detained along with four other labour NGO activists in Shenzhen (Zhang Zhiru, Jian Hui, Song Jiahui, and He Yuancheng). On 26 February, he was charged with 'gathering a crowd to disrupt social order' and so far no further news on his whereabouts has emerged.
Read more:
Wei Zhili
Wei Zhili took a keen interest in worker rights in high school, and after graduating from Guangzhou University he became an activist with the Hand in Hand Workers Centre, a labour NGO based in Shenzhen. Following the Centre's forced closure in 2012, Zhili became an editor of iLabour, an online information hub on worker rights, which was later closed twice by the authorities. Zhili was a strong advocate for the rights of workers suffering from pneumoconiosis. He was arrested on 20 March 2019 after providing assistance to a group of workers with pneumoconiosis from Hunan to seek compensation in Shenzhen. Since 20 April, he has been placed under 'residential surveillance at a designated location', a secretive form of detention regularly used by the Chinese authorities against individuals accused of endangering state security.
Read more:
Ke Chengbing
While studying at Jinan University, Ke Chengbing researched and worked on rural problems and other social issues. After graduating in 2012, he moved to the Pearl River Delta. There he participated in the students- and scholars-led investigation at Foxconn factories that exposed egregious labour rights violations. In 2013, he joined iLabour as an editor, and along with his colleagues supported workers with pneumoconiosis. He was arrested on 20 March 2019 along his co-editors Wei Zhili and Yang Zhengjun. In April, he was placed under 'residential surveillance at a designated location', a secretive form of detention regularly used by the Chinese authorities against individuals accused of endangering state security.
Read more:
Yang Zhengjun
A graduate of Beihang University and Minzu University of China, Yang Zhengjun took part in research on rural issues during his time at university. In 2009, while still a student, he established the Coke Concerned Student Group, an informal group that investigated and published a report on the labour conditions and contract violations at Coca Cola's bottling factories and suppliers in China. It elicited a response from Coca Cola and expressions of concern from the All-China Federation of Trade Unions, the only trade union whose existence is officially recognised in China. After participating in the Foxconn factory investigations in the Pearl River Delta, Yang Zhengjun joined iLabour and worked with his co-editors to advocate for workers with pneumoconiosis. He was detained on 8 January 2019 in Guangzhou for 'picking quarrels and provoking trouble' and on 6 February was placed under 'residential surveillance at a designated location', a secretive form of detention regularly used by the Chinese authorities against individuals accused of endangering state security.
 Read more:
Huang Xueqin
Huang Xueqin is an independent journalist and advocate for women's rights whose exposé of sexual harassment and assault played a fundamental role in boosting China's #MeToo movement. In 2017, a number of female university students approached Xueqin with details of their sexual harassment at the hands of a prominent male professor. Huang Xueqin assisted one of the victims to publicly lodge a complaint against the harasser, igniting a national debate on the lack of effective mechanisms to address sexual harassment on college campus. She was subsequently contacted by more victims, and reported on these cases. In October 2017, Xueqin surveyed hundreds of female journalists in China on their experience of workplace sexual harassment, and published a report of the findings in March 2018. Police confiscated her travel documents in August after she returned to China from a six-month academic trip in the United States, Hong Kong, and Taiwan, when she was planning to leave for Hong Kong in September to study law. On 17 October 2019, she was detained for 'picking quarrels and provoking trouble' and then placed under 'residential surveillance in a designated location'.
Read more:
Chen Weixiang
Chen Weixiang, known to friends as Xiangzi, started advocacy for migrant workers in 2011 while at Sun Yat-sen University in Guangzhou. In 2013, Xiangzi led the students' effort to support sanitation workers then on strike on the university campus. He and his friends published a widely-circulated letter calling for better pay and helped secure new contracts for the workers. Blocked by the government from pursuing a medical career, Xiangzi studied labour rights at Penn State University, and returned to China in 2019 to continue his labour rights advocacy in spite of the significant risks involved.  On 17 December, he was taken from his home by a dozen uniformed and plain-clothes police officers. Other two activists were detained alongside him. It is not clear where he is held, and at the time of writing he has not been charged.
Read more:
---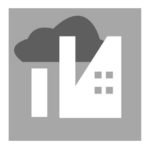 Editors