Elisa Nesossi on Legal Reforms and Deprivation of Liberty in Contemporary China
Edited by Elisa Nesossi, Sarah Biddulph, Flora Sapio, and Susan Trevaskes, Legal Reforms and Deprivation of Liberty in Contemporary China offers a series of analyses by prominent legal scholars on the complexities inherent in the process of reforming detention institutions in China. It also discusses at length the development and subsequent abolition of the re-education through labour system (RETL), a topic surely to be of interest to our readers. For our Academic Watch, we spoke with the book's co-editor Elisa Nesossi, Australia Research Council Research Fellow at the Australian Centre on China in the World, The Australian National University, and regular contributor to Made in China.
In the book you describe RETL as 'a particularly useful and flexible tool in policing dissent and disruptive rights-asserting conduct'. This system was abolished at the end of 2013, but is it really gone? What has filled the void when it comes to dealing with political dissent?
Elisa Nesossi: We can definitely say that the abolition of RETL marked an important symbolical change in the Chinese justice system. As you mention, prior to its abolition it was a very useful backstop for the police where legal reforms in other areas restricted investigative and interrogative power. Still, it is important to point out that the number of people detained in the RETL because of political dissent and threats to social stability constituted only a small number of detainees, with the majority being drug addicts. In the book, Sarah Biddulph explains very clearly that by the time of its abolition in 2013, the majority of people detained in RETL were drug addicts. This development caused a significant rise in drug-induced pathologies that placed an insurmountable strain on the system, as it was not well equipped to provide drug treatment and medical care. At the end of 2012, local police organs stopped issuing RETL decisions, signalling the demise of the system and its partial replacement by compulsory drug treatment. For other detainees who are not drug addicts but may pose a threat to social stability, RETL has not been substituted by one defined system. Some conduct—e.g. repeated petitioning—can be punished through penalties provided in the Criminal Law. Others are dealt with on an ad hoc basis, and are either diverted to existing facilities for administrative punishment or may even be deprived of their liberty through non-legally defined measures.
In the book you refer to the abolition of RETL as a strategic ploy used by Xi Jinping to 'draw a line in the sand between the new and the previous Party leadership's stance on stability maintenance.' Since the ascent of Xi Jinping, has there been any other significant systemic change concerning issues related to the deprivation of liberty?
EN: So far, I think that the abolition of RETL at the end of 2013 has been the most important change to the deprivation of liberty system during the Xi era. As this book outlines, reforms within the criminal justice system (we distinguish here between administrative and criminal forms of deprivation of liberty) have clearly been lagging behind. While reforming prisons has never been considered a high priority, there have been significant discussions concerning changes in the system of pre-trial detention. There is a sort of consensus, especially among legal scholars, that the management structure and the legislation governing these facilities need to be reformed, as they are still run according to regulations that date back to the 1990s. Discussions about reforms started almost fifteen years ago but it appears that under Xi Jinping the prospects for reforms have stalled, as this is not considered a high priority at the moment.
The chapter by Joshua Rosenzweig deals with the system of residential surveillance. Can you briefly explain how this system works and why it has caused so many concerns in the past few years? Is Liu Xia, the wife of Nobel Prize winner Liu Xiaobo, under residential surveillance?
EN: I think that there is a bit of confusion about the various forms of detention in China, and I believe that misunderstandings are inevitable because of the variety of ways in which people can be deprived of their liberty in the PRC. Joshua Rosenzweig explains that the ways in which residential surveillance has been used have been highly contested during the amendment process of the Criminal Procedure Law in 2012. Some even asked for its abolition. The key problem is that residential surveillance involves two different forms of detention: an 'ordinary form of residential surveillance' intended as a non-coercive alternative to pre-trial detention (similar to house arrest in Western countries), and an exceptional non-residential form used to deal with offenders that the authorities consider to be a serious threat to the socio-political order. In this second form, non-residential surveillance can be carried out in any (often undisclosed) location and has been used as a fairly flexible tool to detain people in order to conduct criminal investigation, or even as a form of summary punishment. In addition to these two practices, there are also other forms of deprivation of liberty that are defined by Party documents and are legally 'non-existent', as they are developed experimentally to cope with ad hoc circumstances or cases. So it is important to distinguish residential surveillance—which is a legal measure provided by the Criminal Procedure Law—and the form of 'soft house arrest' under which people like Liu Xia are deprived of their liberty by being placed in legal limbo.
The chapter by Flora Sapio discusses the limits of conventional western approaches toward the Chinese correctional system. Can you briefly outline these limitations to our readers?
EN: In her chapter, Flora Sapio explains that Western approaches have generated a 'Gulag narrative' whereby individual descriptions of the Chinese carceral system have been used as examples of a 'living hell on earth'. She shows that since early days, Western narratives have constructed a fairly stereotyped and orientalised image of China that primarily serves political and geo-strategic imperatives. In the late nineteenth century, this narrative was used to justify the imposition of extra-territorial powers; during the Cold War to orientalise the Communist enemy; and in the 1990s, to justify the exportation of human rights values. On the whole, Sapio's analysis is a valid and strong exhortation to contemporary scholars to change their perspectives and develop a study of the Chinese correctional system based on the disciplinary structure of criminology and penology.
---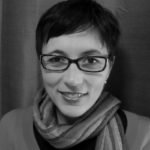 Elisa Nesossi
---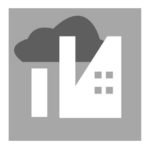 Editors