Is the Asian Infrastructure Investment Bank a Responsible Investor?
When the Asian Infrastructure Investment Bank (AIIB) was first announced by China in 2013, a flurry of speculation erupted around which countries would join and how closely the new institution would follow the path trodden by traditional multilateral development banks such as the World Bank. Human rights advocates and environmentalists were particularly concerned that the gains they had made in accountability in development finance over the past decades would be shunned by the AIIB, generating a new race to the bottom in social and environmental standards.
Continue reading this article on The People's Map of Global China.
Cover Image: Stone bearing the name of Asian Infrastructure Investment Bank outside the bank's  headquarters in Beijing. PC: Yan Han (2019).
Download PDF
---
Natalie Bugalski
---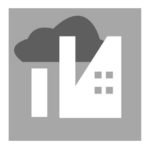 Editors